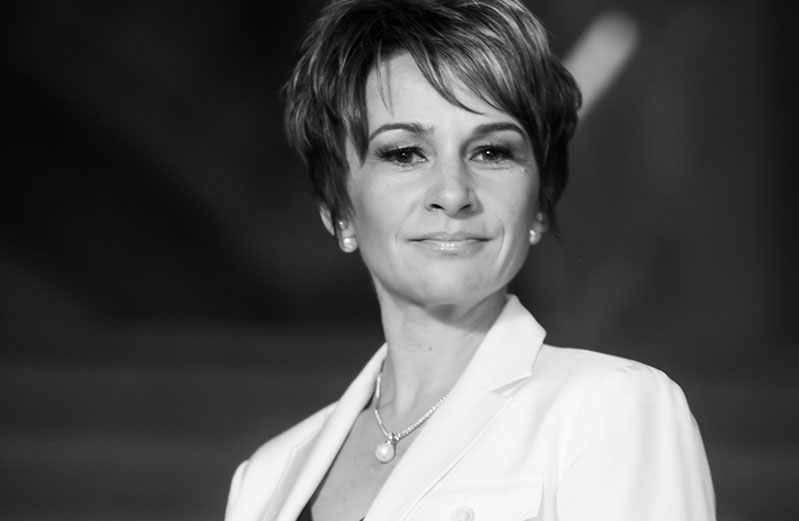 Oksana V. Golovina serves as both General Counsel and lobbyist for Statewide Public Affairs. She is available to assist in any matter on behalf of the firm's clients and works especially close with those with healthcare policy concerns. She also has extensive knowledge and experience in the area of public campaign financing and assists in the organizing and oversight of many local campaign events for one the New York State's largest political committees. "Lobbying and campaign finance are generally not considered the practice of law, but my legal background is always helpful and I have never regretted my decision to join Statewide in the political arena even though it has taken me away from the traditional practice of law."
Ms.Golovina came to Statewide via a long journey from a manufacturing city north of Moscow where she taught Russian language & literature prior to graduating from the Moscow State University of Law and entering the legal profession. "I was proud of my accomplishments in Russia, but something was missing, and that something was America. I had always dreamed of the life and freedoms enjoyed in this country, and in 2001, I immigrated to the U.S. Unable to speak English and with a law degree not fully recognized in the U.S, I soon realized that dreams have a price."
After working at restaurants for several years, Ms. Golovina learned English well enough to attend the Thomas Jefferson School of Law where in one year she received her LLM degree that enabled her to sit for the New York State Bar Exam which, unlike most foreign trained lawyers, she passed. Today Ms. Golovina is admitted to practice as an attorney in all courts of New York State and in all immigration courts throughout the nation, and is a member of the New York State Bar Association. Remembering her struggles, Ms. Golovina provides pro-bono assistance to immigrants, Russian and otherwise, as they navigate the U.S. immigration process.
"My journey from Russia to America was not easy, but I have no regrets, and I am especially proud that it ended here at Statewide Public Affairs, my professional home, where the issues are many, challenging and where we and our clients have the opportunity of working together at the highest levels of New York government to achieve our goals," noted Ms. Golovina.
CONTACT
Oksana V. Golovina, Esq.

General Counsel
EDUCATION
The Master of Laws (LLM), Thomas Jefferson School of Law
J.D., O.E. Kutafin Moscow State Law Academy, Russia
M.A. Russian Language & Literature, Russian Federation State University at City of Cherepovets
ABOUT
Loyal Patriots' Fan
Rock&Roll Fan and Love to Dance
First Mate & boater, fishing